This transaction has been processed by ClickBank "CLICKBANK / KEYNETICS" will appear on your billing statement.
Warning:
Please Do Not Close This Page Or You May Have Trouble with Your Order.
Hey, No Problem!
It Could Be The Investment
Was Standing In Your Way
We'd Like To Offer You These Three
Products At a Discounted Rate…

Audio Version of The Magic of Making Up Course

You'll get the full downloadable MP3 audio version so you can listen to the Magic of Making Up privately in your car, home, dorm, or gym.

From Conflict To Compassionate Communication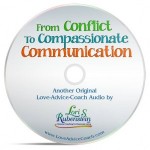 STOPS Arguments and Fights! Differences between how men and women communicate are responsible for MANY arguments, hurt feelings and fights.
I love what Lori Rubenstein teaches about communication so much I paid her $1,350 to have her teach you. Today…YOURS FREE!

Boosting Your Self-Confidence Interview
Access to this powerful interview, by self-confidence expert Trevor Emdon, reveals LIFE CHANGING methods on how to boost your self-esteem and regain your confidence again.

No Thanks…I'm not interested in this one time offer and understand that I will be downloading this product Without getting access to the convenient downloadable MP3 audio files.
Problems?
Simply email help[at]magicofmakingupcourse.com
and remove the [at] and replace with @